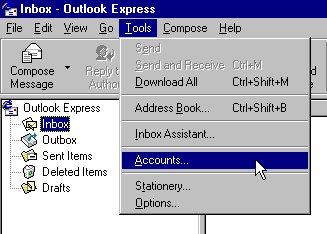 Open Outlook Express. Click on the Tools menu and choose accounts.

Click on the Mail tab. Click on the Add button and in the menu that pops up choose Mail.

For Your Name, type in the name you want people to see. Click Next.


For Internet E-mail Address, type in your email address. Click Next.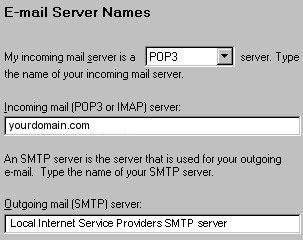 Under E-mail Server Names, in the Incoming mail server field, type the name of your domain. In the Outgoing mail server field, type your local internet service providers SMTP server. In case you do not know the SMTP server name, please contact your local internet service provider and ask them. Click Next.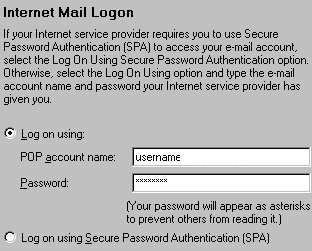 Make sure that you have the "Log on using" checkbox chosen. In the POP account name field type in your username. In the Password field, type in your password for the account. Click Next.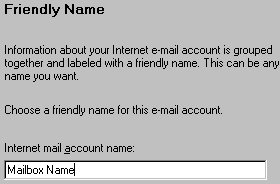 For Friendly Name, choose the name you wish to call this mailbox/e-mail account. You can choose any name you wish. Click Next.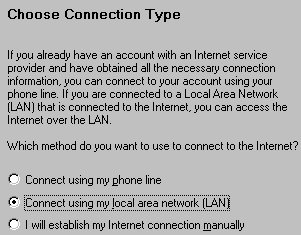 Choose the way you connect to the Internet. If you are unsure, contact your Network Administrator. Click Next.

Click on Finish. You are now ready to check your mail!