Go to the Options Menu and choose "Mail and News Preferences"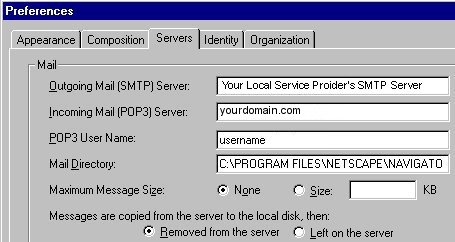 Click on the "Servers" tab. Fill the Outgoing Mail with your local internet service proviers SMTP server. In case you do not know the SMTP server name, please contact your local internet service provider and ask them. Fill the incoming mail server with the name of your domain. Fill the POP3 User Name with your username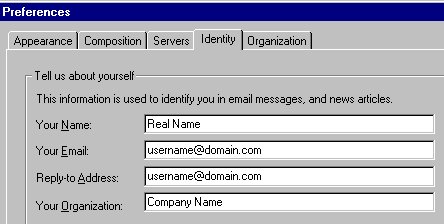 Click on the Identity Tab. Fill in the fields to your preferences.
Click OK to finish. You are now ready to check your mail!