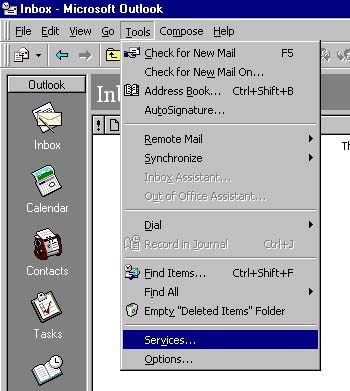 Open your e-mail program. Click on the Tools menu and choose "Services..."

Highlight "Internet Mail". Click on Properties.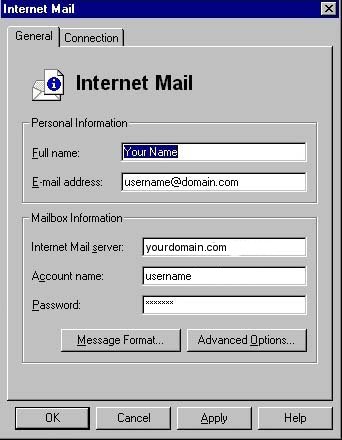 Put the name you want people to see in the Full name field. Put your e-mail address into the E-mail address field. For the Internet Mail server type the name of your domain.
For the Account name field type in your username Click on Advanced Options.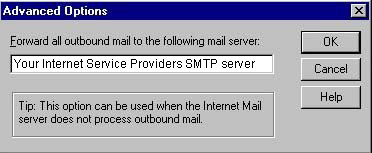 In this field, type your local internet service providers SMTP server. In case you do not know the SMTP server name, please call your local internet service provider and ask them. Then click OK.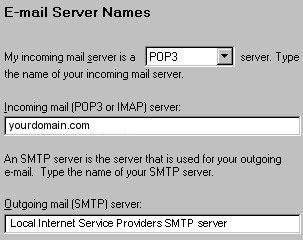 Click on the Connection tab on the top. Choose the way you connect to the internet. If you are unsure, contact your Network Administrator. Click Apply and then OK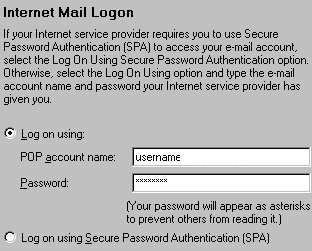 You will then be asked to exit your mail program and then re-enter for changes to take effect. You are now ready to check your mail!